About Us
Perte D'ego was founded on two core beliefs-
Create one of a kind, "Euphoria" inducing pieces in a sustainable and ethical manner.
To preserve traditional techniques and craftsmanship and promote them globally to provide them a secure future.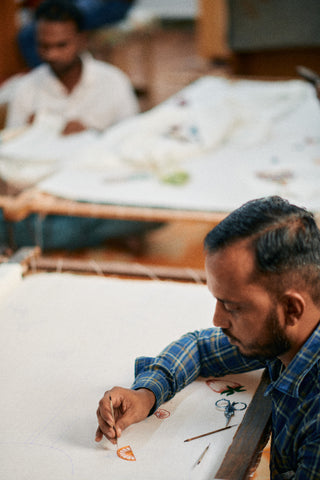 Necessary Luxury
We believe what makes a product a true luxury, is the combination of the resources and hard work that goes into making each piece by hand and ensuring that those "hands" can feed their families and live a healthy and happy life.Instead of outsourcing manufacturing to far off factories where we don't have control over the working environment of the artisans and craftsmen, we have established our own studio where artisans are hired on permanent contracts and paid fair wages which are significantly above the stipulated minimum wage. They are provided a healthy and positive working environment where focus is put on quality over quantity. We also work with small artisan studios within our area to support and promote them.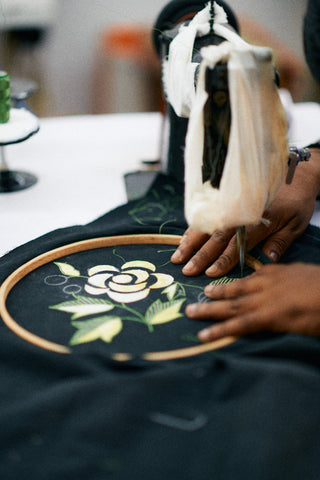 Zero Waste Philosophy
We believe that the best way to ensure minimal wastage is to produce pieces in small batches as opposed to bulk production in advance based on speculations.At Perte D'ego, each design is made in small batches and is restocked only if there is sufficient demand for that design. This ensures that our customers get the pieces they love and we eliminate wastage and excess inventory.
Join us on our journey
Where impeccable craftsmanship meets timeless elegance. Discover exclusive collections of intricate shirts and exquisite outerwear pieces and one of a kind resort sets, all meticulously curated to elevate your sartorial statement. Subscribe now for exclusive updates and offers.